Six degrés de séparation sur les livres sont mes préférés et les meilleurs. Chaque mois, un livre est choisi comme point de départ et lié à six autres pour construire une chaîne. Un livre doit juste être lié au titre à côté de lui dans la chaîne, pas à tous les autres de la liste.
Ce mois-ci, nous commençons par Second Place, le roman de Rachel Cusk, présélectionné pour le Booker Prize, que je n'ai pas lu parce que je ne suis pas un grand admirateur d'elle, mais je suppose qu'il s'agit d'une dame qui invite un artiste masculin célèbre à passer le l'été dans sa maison côtière isolée.
Je suis sûr que le roman de Cusk, comme l'érudit de Siri Hustvedt, The Blazing World, qui défie les privilèges masculins dans le monde de l'art, est imprégné d'un fort féminisme.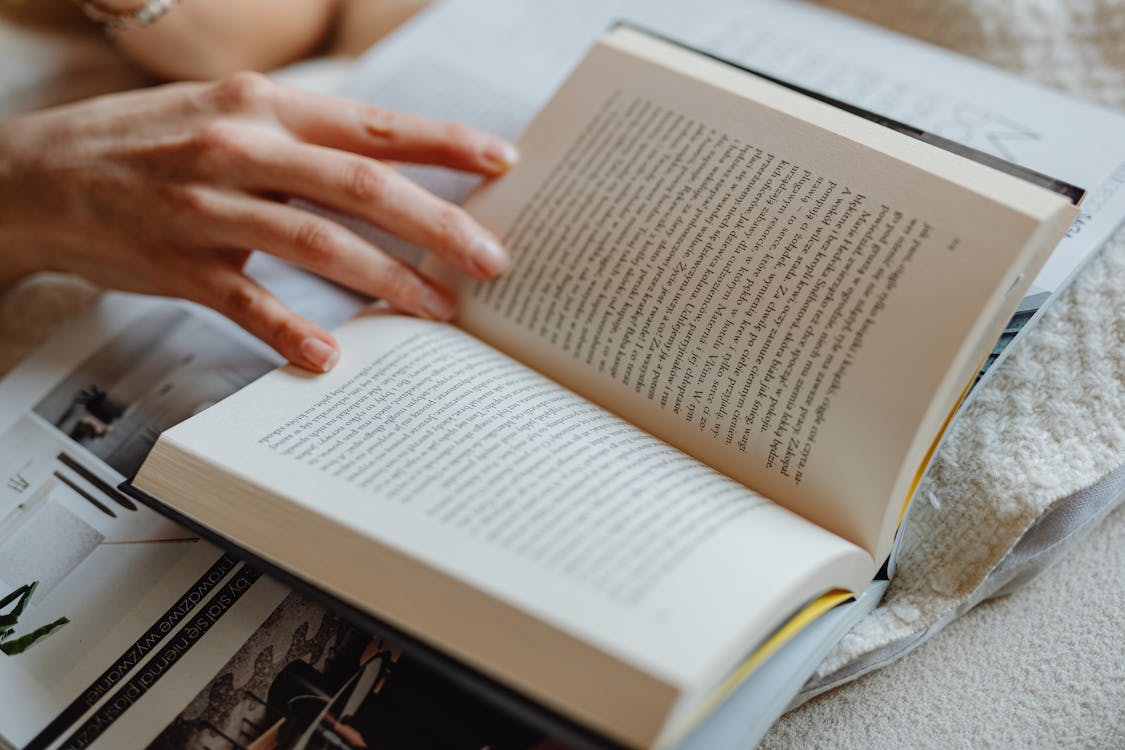 Heather Blazing était mon premier roman de Colm Tóibn, et c'est celui-ci qui m'a fait tomber amoureux de son travail. Il s'agit d'un juge irlandais réfléchissant sur une vie marquée par la mort de son père.
Parmi les femmes, également situé en Irlande, parle de la mort d'un autre père alors que sa famille se rassemble autour du patriarche autoritaire qui a laissé un effet si indélébile sur leur vie.
Pour obtenir le lien, vous devrez peut-être entendre le titre du suivant. A Monk Swimming de Malachy McCourt continue le récit de sa vie commencée par son frère Frank dans Angela's Ashes, un mémoire de misère plus connu.
Le frère de The More Famous Pour mon prochain lien, le charmant conte de passage à l'âge adulte de Barbara Trapido sur une jeune femme qui apprend que l'apparence ne fait pas tout, Jack m'est venu à l'esprit.
Attendez-moi, Jack d'Addison Jones est à l'opposé de l'éventail des âges, racontant l'histoire du mariage de Jack et Milly de 2015 à 1950, date de leur première rencontre.
Les Six Degrés de ce mois-ci m'ont fait passer d'un roman sur l'art nominé par Booker à un portrait d'un mariage de longue date, un autre sujet qui m'intéresse. Comparer les différents voyages que d'autres blogueurs entreprennent depuis le début de chaque mois fait partie du plaisir de ce mème. Si vous êtes intéressé, vous pouvez le suivre sur Twitter en utilisant le hashtag #6Degrees, consulter le blog de Kate pour les liens ou même participer.
Si vous voulez d'autre articles, cliquez ici.